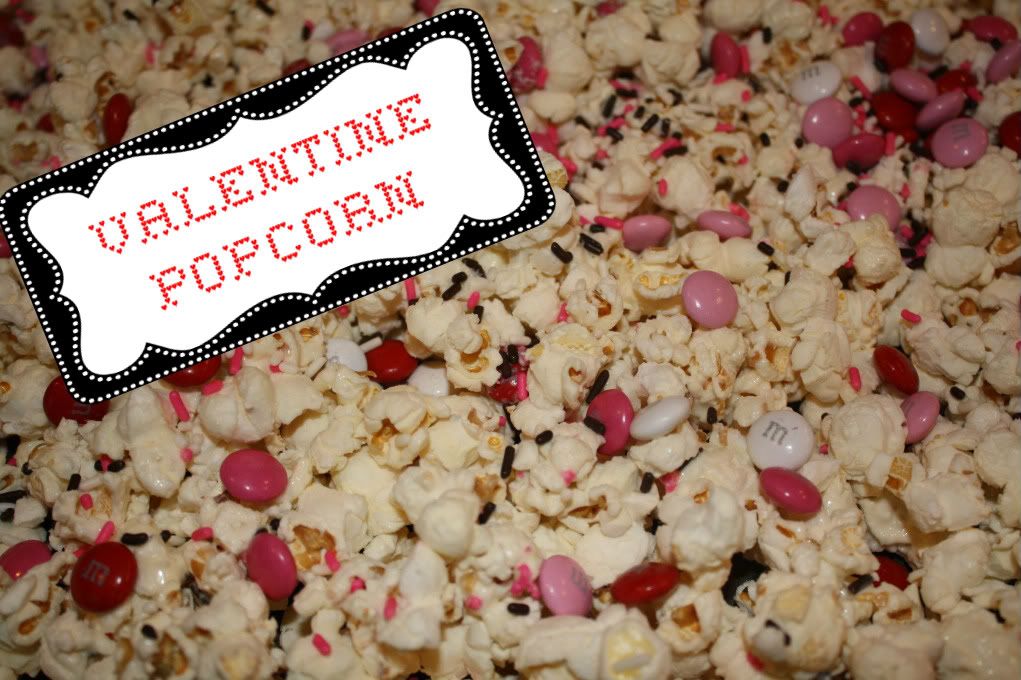 One of my favorite snacks is White Chocolate Popcorn so I decided to put a Valentine twist on it. It was so easy. All you need to popcorn, white chocolate chips, salt, Valentine sprinkles, and Valentine M&M's.
I just measured out the popcorn using the measuring cup on the popcorn popper.
I then popped the popcorn.
Then I added a little salt.
Then I melted the white chocolate and put in the bowl with the popcorn.
Then I mixed it all up. Little man even helped.
Then I spread it out on a cookie sheet and added M&M's and sprinkles and let it dry.